Automatic AAC Block Cutting Machine
AAC block cutting machines are used to precisely cut large AAC blocks into smaller pieces or shapes to suit specific construction requirements.
Our automatic AAC block cutter have some advantages over manuals:
Higher efficiency and productivity

Consistency in block dimensions

Minimize material wastage

Data monitoring and reporting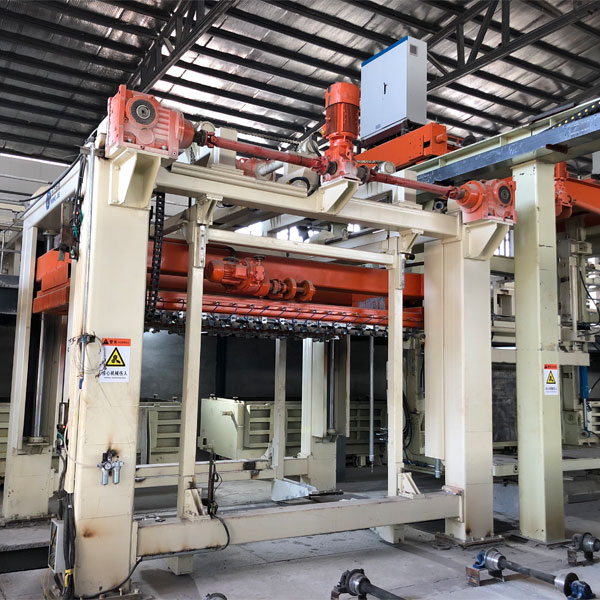 long × width × Height:

± 2 ; ±1 ; ±1

long × width × Height:

± 4 ; 0~-2 ; ±1

Walking Gearbox Motor Model
Working Principle of AAC Cutting Machine
After precuring, the demoulding crane will turn the aerated concrete blocks 90 ° onto the cutting trolley platform, remove the mould frame, and the horizontal cutting machine will complete the cutting action. Then, the vertical cutting machine will swing the cutting frame from top to bottom, and rise to the original position to complete a cutting cycle.
Main Parts of Cutting Machine System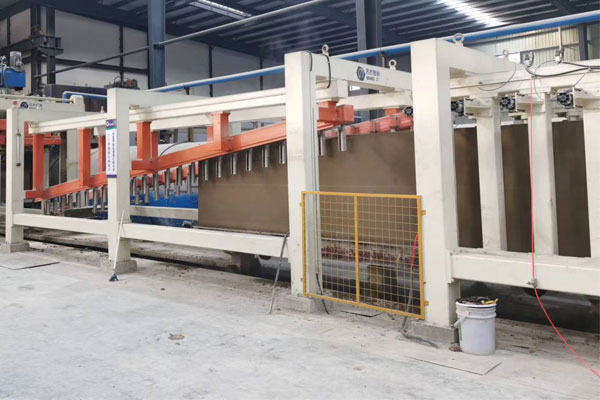 Horizontal Cutting Machine
Overall dimensions (lenght*width*height) of this horizontal cutting machine is 10,080 x 2,870 x 2,550 mm.
It is a type of equipment used to horizontally cut large AAC blocks into smaller individual blocks.
The machine typically consists of a horizontal cutting frame, a cutting wire, and a mechanism to move the cutting frame across the AAC block.
No transmission parts such as gearbox.
Main Features of Horizontal Cutting Machine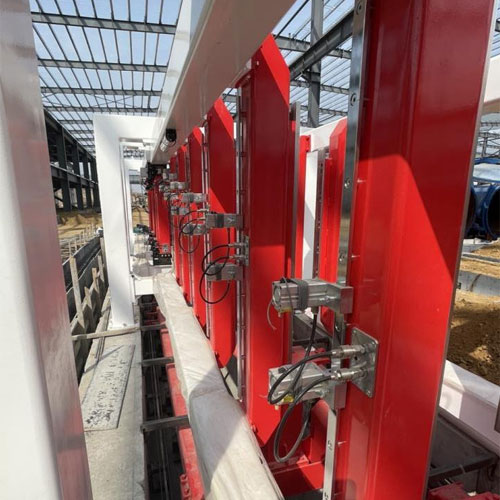 Quality Guide Rod
The guide rod of our horizontal cutting machine adopts square tube and wooden comb board, which has good rigidity and beautiful appearance.
Cylinder Alarm Function
Our horizontal cutting machine's cylinder has an automatic alarm function, it will alarm and stop running after the steel wire is broken.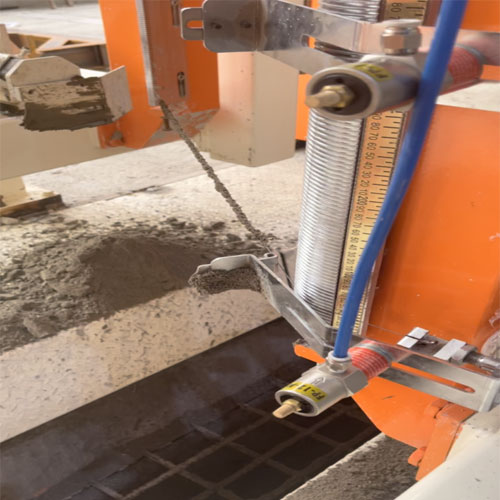 Wire Cleaning Device
The horizontal steel wire of this machine is equipped with an cleaning device, which can automatically clean the debris on the steel wire.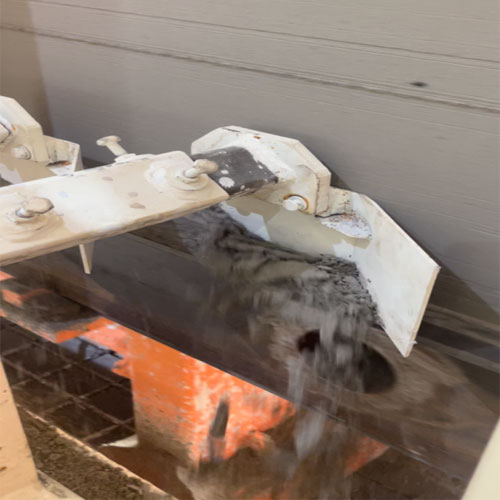 Scraping Device
Both sides of the side plate are equipped with scraping device to avoid aerated concrete sticking to the side plate after steam curing.
Overall dimensions (lenght*width*height) of this vertical cutting machine is 5,750 x 3,415 x 3,900 mm.
As the name suggests, this machine is used to vertically cut AAC blocks into individual blocks, and creating precise blocks with smooth surfaces.
The machine includes a vertical cutting frame, cutting wire, and a 11kw lifting gearbox motor (K87S-11.16-YEJ-11-B31), which has a 131 round/min speed, and a 3kw swinging motor power (MBW 40-Y3-C5-B6A).
The cutting machine working cycle is 4min/mould.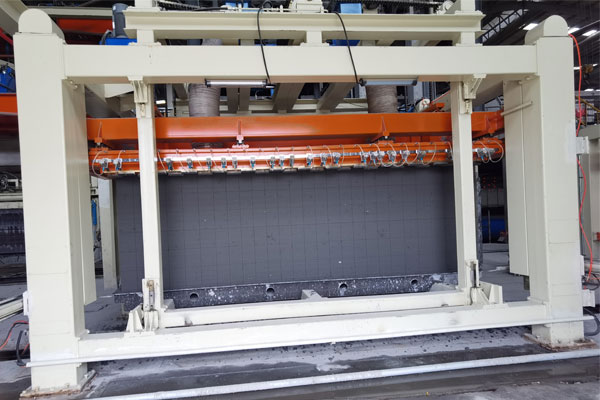 Main Features of Vertical Cutting Machine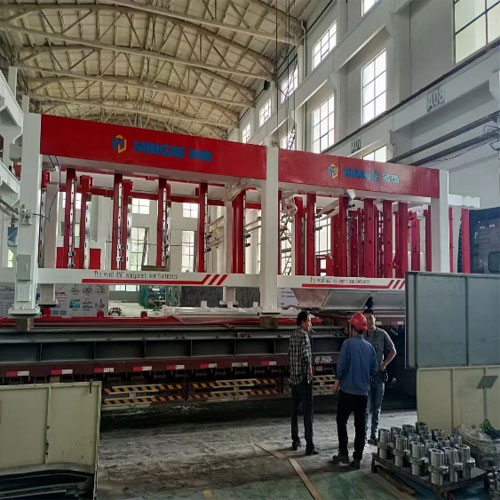 Large Frame Design
The frame adopts 400*800cm rectangular tube, makes the equipment more stable for cutting.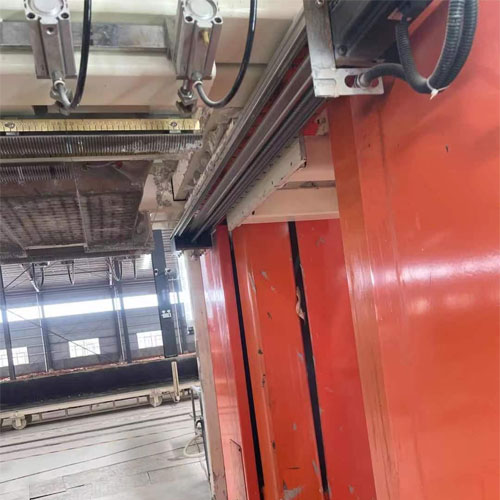 Waste Removal
Both ends of the aerated concrete billet are equipped with automatic waste removal devices.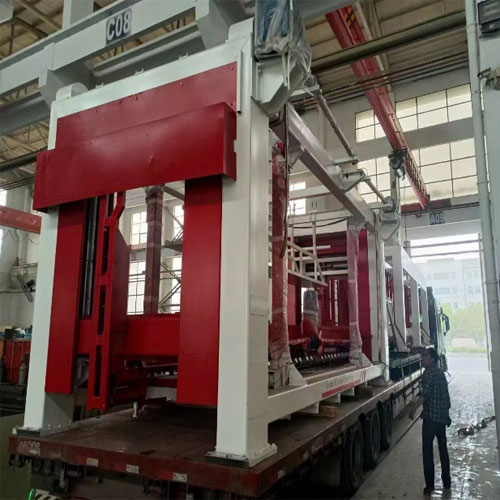 Higher Accuracy
The aerated concrete billet is more stable when cutting, and the cutting accuracy is much higher.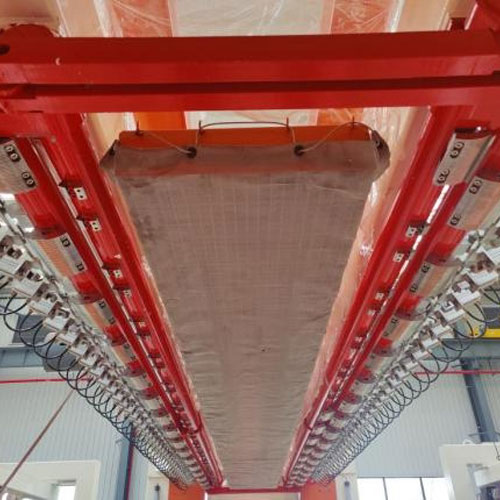 Shaft Pendulum
With shaft pendulum, the machine's cutting frequency is higher and the cutting surface is smoother.
Upgrade Your AAC Block Production with Our Precision Cutting Machines!